North Rock Rentals has a large fleet of industrial equipment to support all of your mining operations. We have everything that you need to keep your mine running safely and efficiently.
We have a wide selection of surface and underground mining equipment available for rent or purchase.
Specialising in Material Handling from air hoists to sheaves
Merlo Underground Ready Telehandlers and Forklifts

Numerous ramp tested models available

Various attachments such as Man Baskets, Lifting Jibs, buckets, specialized engineered attachments.
Offering compact forklifts and loaders ranging from compact and cageable 4,400lbs to open put 50,000lbs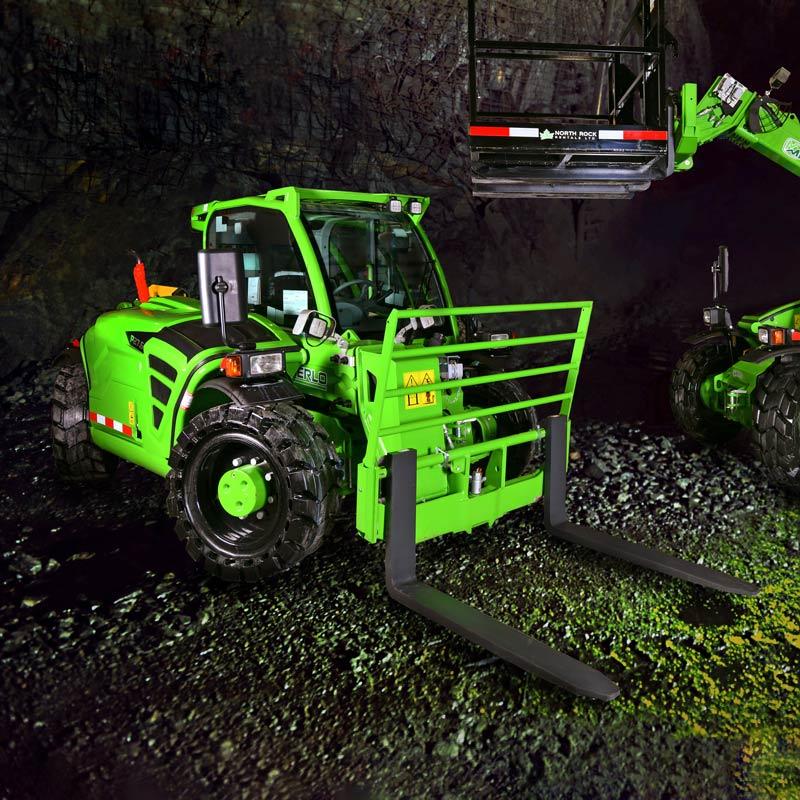 Apply for a Commerical Credit Application!
Our online application process makes it quick and easy for contractors to open an account and start renting from our extensive selection of high-quality equipment. Get started today and experience the convenience and reliability of renting with us!